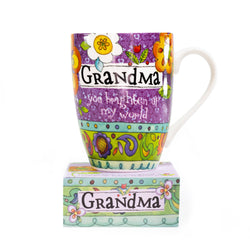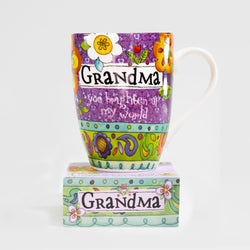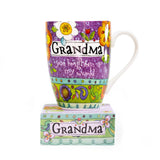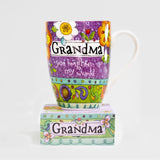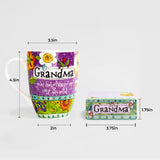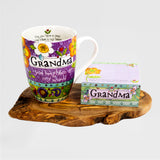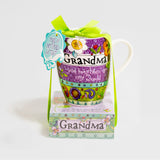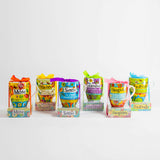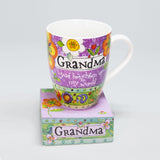 "Grandma" Mug and Notepad Gift Set
This purple "Grandma" mug and notepad gift set makes a perfect Mother's Day gift or religious gift for grandma. Gift set includes a 12 oz mug that is dishwasher and microwave safe and a matching 3.75" x 1.5" notepad, packaged together with a decorative ribbon.
Inside of mug features Bible verse Philippians 1:7 "For you have a very special place in my heart."
Available with scripture or without
Dishwasher safe
Microwave safe
Notepad dimensions: 

3.75" x 1.5"

12 oz
Color: purple
Material: Ceramic