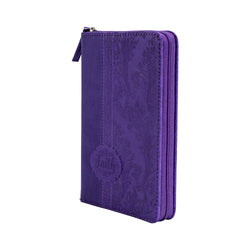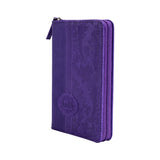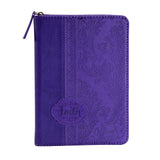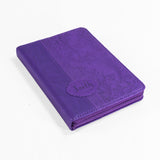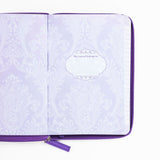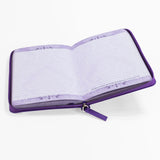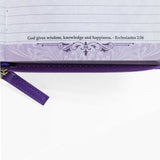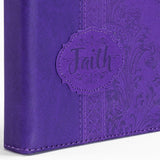 Zippered Journal - Purple Faith
Our Divine Details collection feature deluxe bible covers with matching journals & keychains. Intricate details, fancy embellishments & fine hot stamp design puts this collection in a category all its own. Zippered journals have 160 pages & feature scripture on the cover as well as on each page.
Love this design? View the matching bible cover here
Perfect size.
Well made and zipper works great. A nice addition to bible study.
Smol but i love it
This was smaller than my Be Still one i had in the same color but i bought in a bookstore while on a trip to northern va w/ my fiancé & i love this 1 better than the other