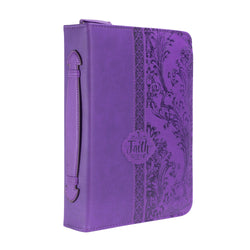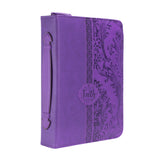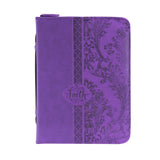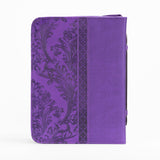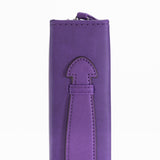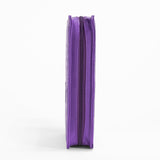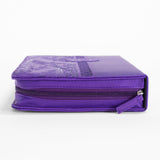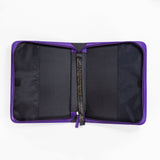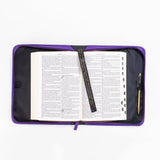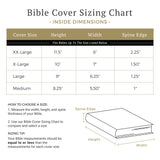 Divine Details: Bible Cover - Purple Faith - 2 Corinthians 5:7
Our Divine Details collection of Bible Covers feature intricate embellishments and fine hot stamp designs, putting this collection in a category all its own. Each fashion Bible cover has a wrap-around zippered closure, spine carrying handle, and a sewn-in ribbon bookmark. 
Sizing
Inside Dimensions:
XXL: fits Bibles up to 11.5" x 8" x 2.25"
X-Large: fits Bibles up to 10" X 7" X 1.50"
Large: fits Bibles up to 9" X 6.25" X 1.25"
Medium: fits Bibles up to 8.25" x 5.50" x 1"
Material: PU
Very Nice
Nicest Bible case I have ever seen. Quality. Prompt delivery. Beautiful color
Love the bible cover very sturdy and love the color. Great to give as a gift and received in a ti...
Great value for the money __
An amazing cover
What a perfect fit I have plenty space for my new bible i know it looks big but if you like me that like to cary a note book for your personal notes this is a perfect cover