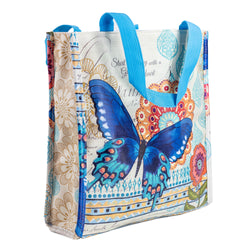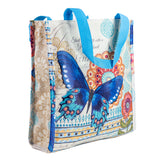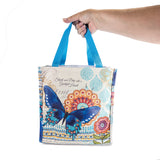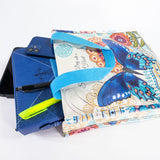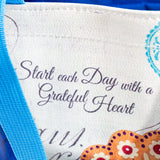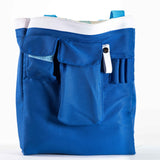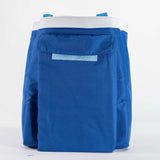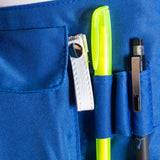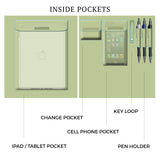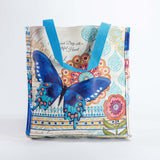 Butterfly Print Bible Study Tote Bag - "Grateful Heart"
Our fashionable Bible study tote bags measure 11" wide, 12" tall and 4" thick allowing you to carry all of your study materials in one handy bag. Tote bag contains multiple inside storage pockets perfect for tablets, cell phones and money. Also has a key and pen holder. Makes a great gift for Bible study ladies.
Features quote: "Start each day with a grateful heart"
Dimensions: 11" wide x 12" tall x 4" thick
Material: faux leather
Watch us on QVC!
Best Idea!
Love my Bible Study tote! I have ruined the covers of so many Bibles with zippered covers. This idea will be so much better and the bonus is the pockets inside to hold everything I need.